Have had quite a week my car is finally fixed after 5 weeks of being off the road. Am now £400 worse off and to top it all I had a puncture while riding my bike home last night from work. Good news is pay day yesterday, got a long weekend as Monday here in the UK is a bank holiday and the sun has finally come out.
Got so much to tell you all so may make a couple of posts over weekend.
Check out this list of lightweight distros, one might be familiar 😉
Am adding in an alternating layout script to ArchBang for next release. As it is based on Python and i3ipc it will only be available installed as I do not want to ship Python for just one small script. It could be tested live if you set up mirrors install python-i3ipc package and uncomment line in i3 config. Will create a post with more information about it.
A screenshot might help: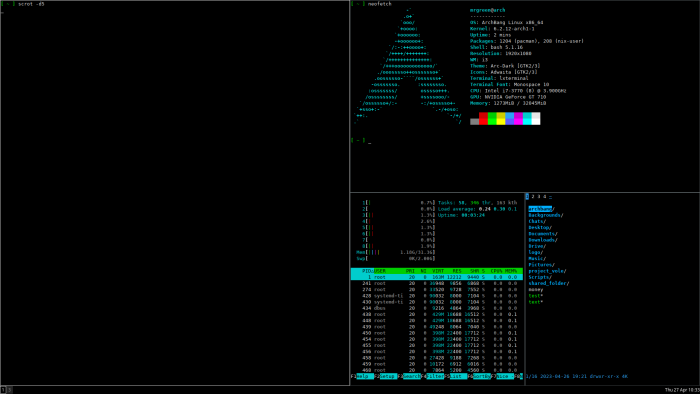 Right I had better get on and build latest version, updated kernel and packages.
Please think about helping out project by buying me a coffee or via paypal
Stay safe 😉