Am trying out mining on an old Lenovo M73 Think Centre. Plan is to get it running off grid. I have a 100w solar panel, battery and small inverter which would allow me to run without any energy costs. I have not got the money or the capacity on my inverter to run a hungry 6Gb or higher graphics card, so for now it is running a cpu miner.
Will say I really do not know anything at all about Cryptocurrency or mining let alone picking a coin that is safe or open source or of any value. Hence why I am testing Doge coin.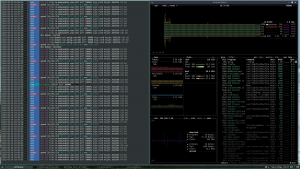 Running Xmrig from a pool at Unmineable.
Total Doge so far to date 0.11, not that impressive I know but as I said just wanted to know if it works 😉
Normal service will resume shortly.