Do not normally do this but I have changed Spring release background as I thought old one was a bit too gloomy. Slight theme change, moved Conky to left side of screen and changed its colour to make it more readable. Will work on launcher colours at some point.
Need to look at Guide (site & on iso) as I think it is getting messy and out of date.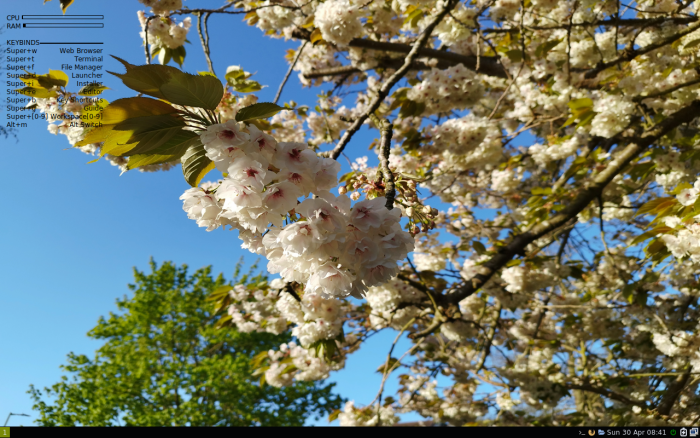 Starting work on Summer release very soon.
Am thinking of rebuilding Project_Vole as a light version of ArchBang, but I will give you more information once I get something built.
Looks like iso has uploaded, time for breakfast 😉
Stay safe…