Am going to upload a Winter-rc release very shortly. A little rough around the edges but does boot and run just fine. Ships with all your favourites and latest archlinux kernel. Do need to work on scripts and guide but it is a crazy time of year with holidays coming up.
Maybe a screenshot will help \m/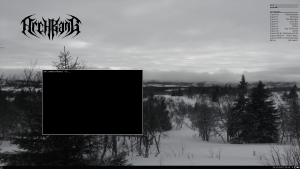 Hope you enjoy my Metal based release.
Stay safe and Happy Holidays 😉